Our Story
We met online.
Sort of. Michael graduated from his master's degree program at Penn State in spring 2013. Alix graduated from her undergraduate degree program at the University of Miami in spring 2013. While Alix was planning to make her transition from Miami to State College, PA in April 2013 she was paired with an e-mail buddy who was currently in the graduate program at Penn State. You may have guessed that this person was Michael Hanley. So, technically, we met online. We actually met face to face in September 2013 when he came down from Syracuse to State College to visit friends who were still in school at Penn State. At that point, Alix was in her first semester at Penn State and had made friends with his friends, so they all went out for Thursday night burger night at The Corner Room. Then later that night, they went out for drinks, and Michael was very chivalrous (to his surprise). We spent about 2 years in a long distance relationship and moved to Boston together in January 2016. And the rest, as they say, is history.
He proposed at Disney World.
Sort of. Michael had it all planned with a friend that worked at Disney World. He would put the ring box in his backpack that he would bring into the park. Then at some point in the day he would do the whole thing in front of the castle. How thoughtful, right? It was, until Alix insisted that he could not bring his backpack into the park because backpacks at Disney World are quite annoying, as any seasoned Floridian would know. So, needless to say he didn't propose in the park that day. Instead, the next morning, which was a stunningly gorgeous Florida May day, sunny and bright and breezy and 80 degrees, he proposed to her on their hotel room balcony at the Holiday Inn Disney Springs, Room 311. Alix said yes, of course.
The Wedding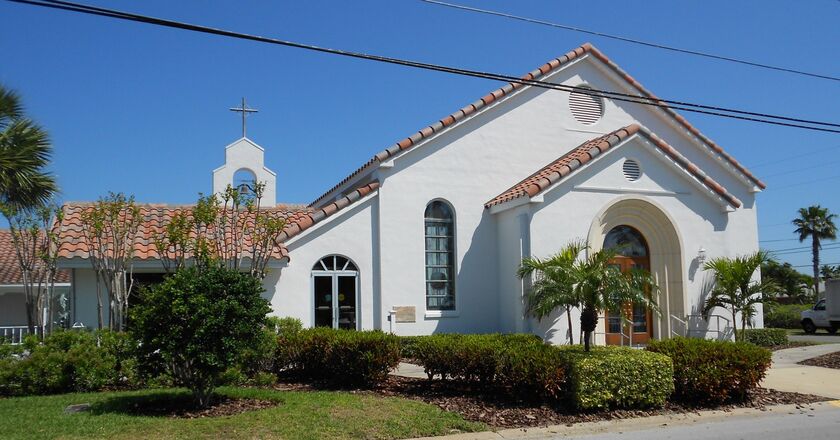 Saturday, April 14, 2018
Attire: Dressy Casual
Ceremony
Chapel By-the-Sea
54 Bay Esplanade, Clearwater Beach, FL
Reception
Island Way Grill
20 Island Way, Clearwater, FL 33767, USA
Average Temperatures in Clearwater Beach in April 81 (high) and 63 (low). You're welcome. :-)
Other Events
Goodbye Brunch
Sunday, April 15, 2018
9:00 AM
Scott and Becky's Place on the Beach
Alix's parents beach house—light brunch will be served!